Thought I would start off my blog reviews on a high note... a very high note... a FIVE STAR BOOK high note! That's right, this book earned my notoriously hard to earn fifth star! Meaning, I loved it, I lived for it, I want everyone to read it and I especially want everyone to love it as much as I did.
What is the book, you ask? Or, you don't, because it's in the title. The book is This Must Be the Place, and the brilliant amazing author is Maggie O'Farrell. I heard about this book on the What Should I Read Next podcast from the book blog queen herself, Anne Bogel. Usually I like her recommendations, so when I saw this at my local favorite bookstore (Browsers, pictured), I impulse bought it.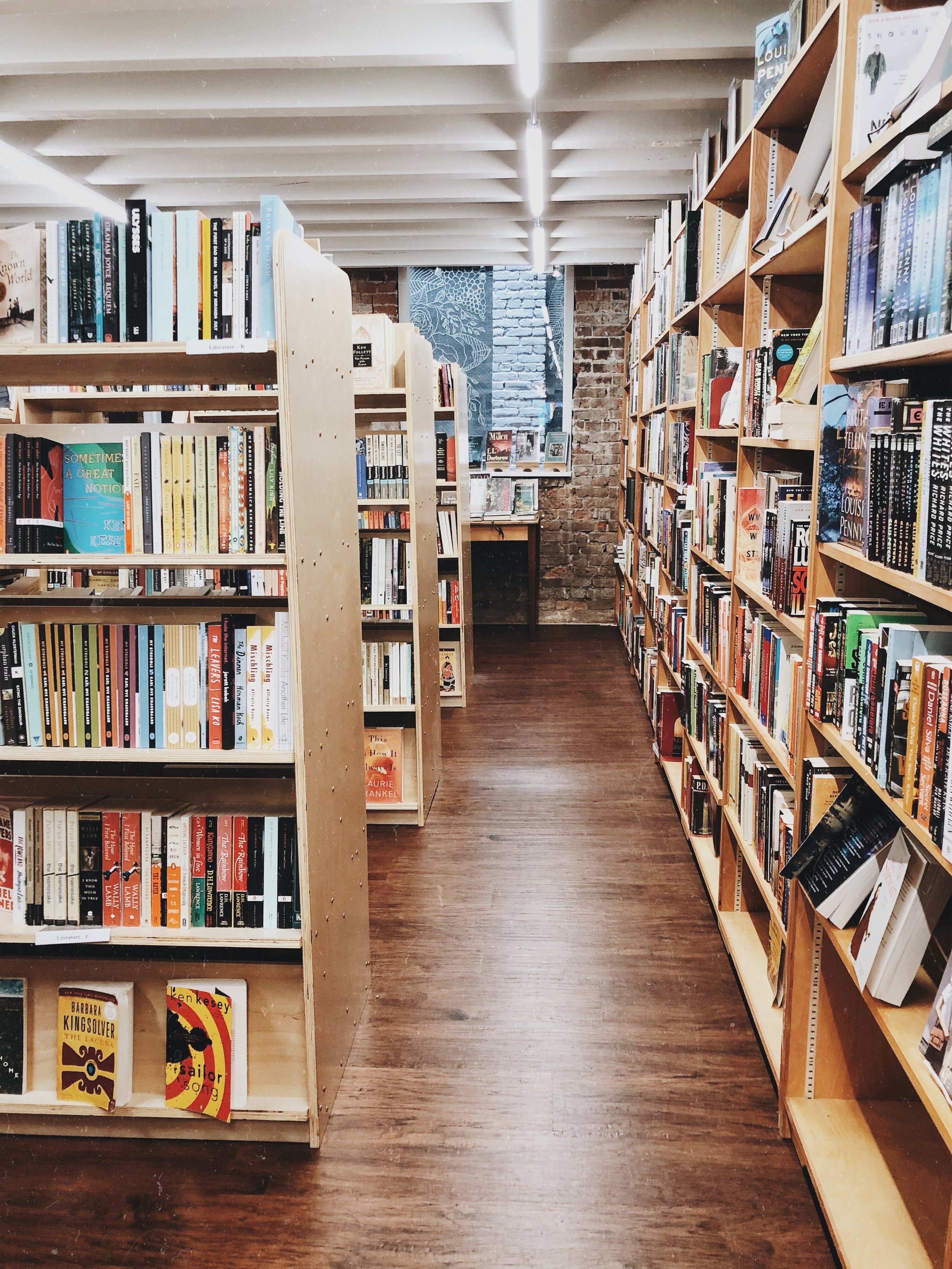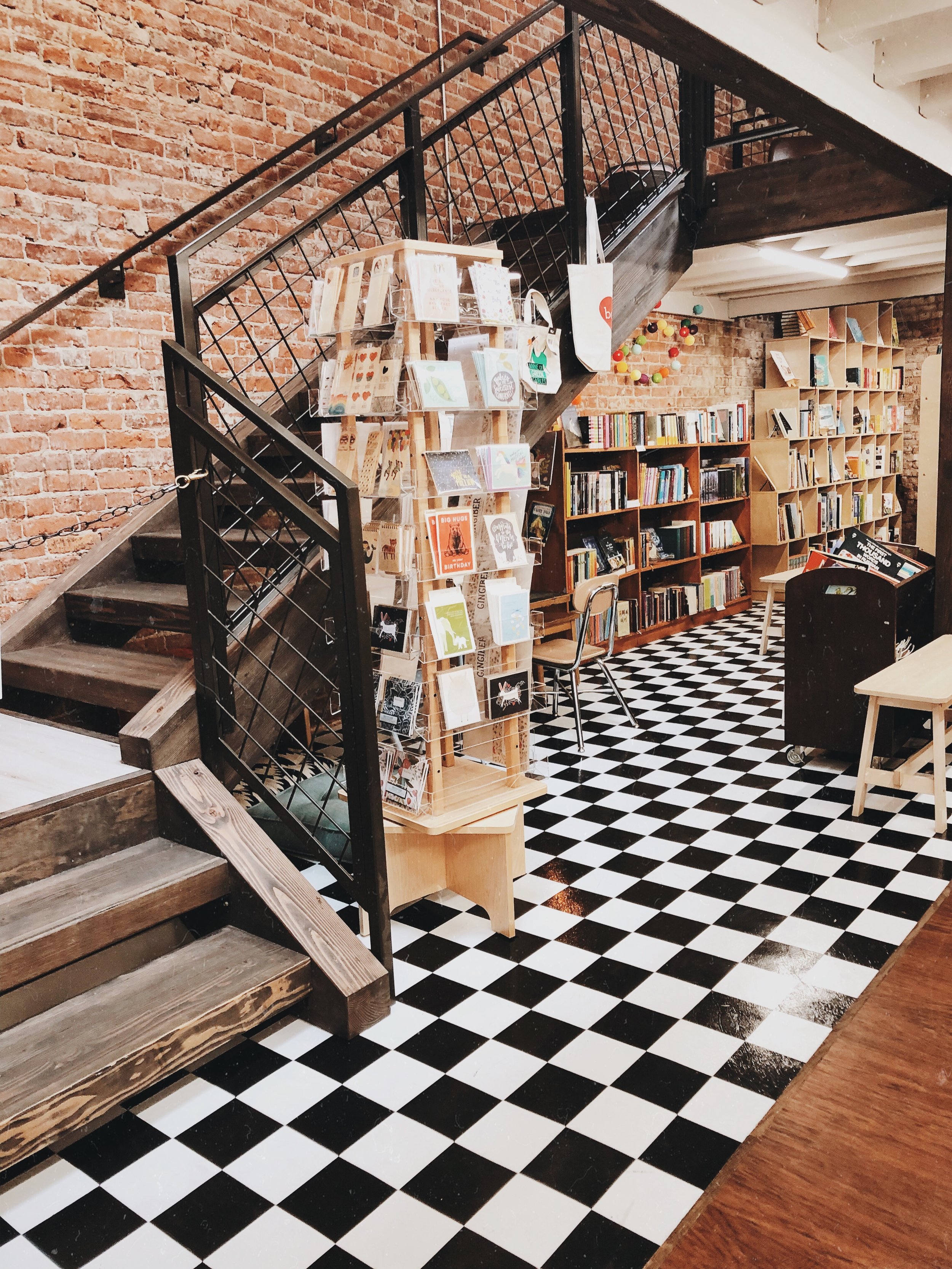 I cannot say enough good things about this book. The writing, the way she weaves together the stories of the characters so that you feel like you got to read 10 different stories (even though they're all anchored together with our main character, Daniel), the way she writes about relationships, and the story. The STORY! The characters! I just fell so in love with this book, I immediately went out and bought two more of her books after finishing it.
This Must Be the Place is about a marriage, and a family. It's also about a man, the man in the marriage, Daniel Sullivan. Daniel is a New Yorker who went to school in England and now lives in a remote home in Ireland with his wife Claudette and their two children. Daniel has two older children from a previous marriage that he never talks to or get to see, but not really by choice. Claudette also has one older son from a previous marriage who is off at boarding school.
Claudette, as it turns out, is an ex-movie-star turned recluse. She disappeared, just straight up ghosted society, in the middle of filming a movie by running away with her son, and nobody knows where she went. Daniel stumbles upon Claudette when he journeys to Ireland to collect his late grandfather's ashes, and voila, they fall in love and he moves there to be with her.
When Daniel heads back to the US for his father's 90th birthday, he hears a radio program speaking of a long lost lover from his past as if she's been dead for awhile. He looks into it, and she has, and he had no idea... as Daniel spends more time away from Claudette, he tries to confront some things from his past, including his far away children, and gets caught up uncovering the truth about his ex-love's death.
This story is told from multiple perspectives and jumps around in time. I just LOVED the structure of this book. For example, one of Daniel's kids loves footnotes. A chapter focused on him is full of footnotes. Another chapter is entirely full of descriptions of items to be auctioned off that used to belong to Claudette. It's so unique! And, each character has their own story, all related to Daniel or Claudette in some way, but their own so that you feel like you got to read many more books than one by the end, somehow. Maggie O'Farrell's language is entirely readable but also nerdy? Somehow? Is that a thing - nerdy language? It helps that Daniel is a linguist.
For a story about a marriage, this book is so gripping. I didn't want it to end. It was an immensely satisfying book, without a contrived intentionally satisfying ending. The way the story built, the realness of the characters (even those you only spend a little time with) - O'Farrell is so talented. So many times entire books will be about a character and I'll never feel connected or invested in them. With these characters, I was immediately invested. They immediately felt real.
This book tells a story of a complex relationship, and of a man coping with grief and confronting his demons. I highly recommend this to, well, everyone! I can't wait to read more of O'Farrells writing, and This Must Be the Place is going down as one of my favorites.
Let me know in the comments if you've read this, what you thought of it, if you're going to read it, or if you've read any of her other books! Happy reading!